What's caught our eye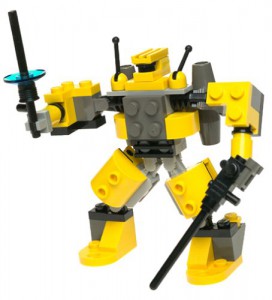 Christmas seriously is in danger, people. Lego, our favourite toymaker in the entire world, apparently is TOO successful and has warned that it might not be able to produce all of the bricks the world has requested in the run-up to Christmas. Does this mean we won't hear the chuckles of children building their Lego castles on Christmas day? Or see a big smile in their parents' faces when they secretly use the same bricks to build an amazing toy robot once their kids have gone to bed? Fear not, there is hope; because the Danish company "will do everything" they can to meet demand. Phew. Crisis averted. Maybe.
What's trending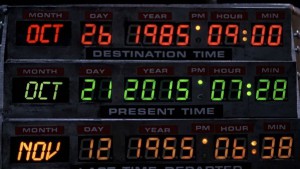 It's been a great week for sci-fi fans. The final theatrical Star Wars trailer came out and promptly sent people into meltdown. And after years of waiting, and many false starts, it was finally here – the date Marty McFly time travelled to in Back to the Future 2! A lot of brands got involved, which caused some people to be cynical. But how can you be anything but happy when you look at Michael J. Fox and Christopher Lloyd in their show stopping appearance on Jimmy Kimmel. Or delight in watching Fox trying on self-lacing boots. Still stony hearted? Watch this special message from Doc Brown.
One to watch

James Bond fever has gripped the office as we get ready for Spectre's world premiere at the Royal Albert Hall on Monday. So why is it going to be the biggest budget Bond movie of all time? It was reported to cost in excess of $300 million to make. It spent £24million blowing up seven Aston Martin DB10 sports cars. And – according to Daniel Craig – we should expect the best tech and gadgets ever. Whether they'll beat the classics – the Lotus Esprit submarine, crocodile boat or signature jetpack – only time will tell. So strap yourself in. It'll be one hell of a ride.
What we've been up to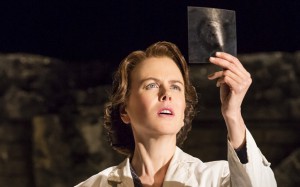 This week we saw Nicole Kidman in Photograph 51. The play recalls the challenges Rosalind Franklin faced during her scientific career, as well as her painstaking contribution to one of the most pivotal breakthroughs in 20th Century biology – that DNA is a double helix. By the time her co-workers won the Novel Prize for the discovery, Franklin was dead and her input went largely unrecognised. Kidman played Franklin with such strength and even though the play has been scrutinised in the press for its scientific claims, we still felt like we learnt something!