What's caught our eye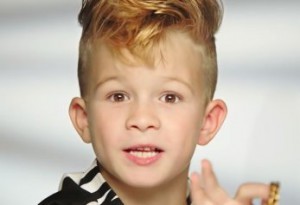 This week, news sites from around the world took note of a YouTube commercial for the latest Barbie made in partnership with Moschino – the reason? The ad included a Mohawk-sporting little boy – a first for Mattel who've previously been criticised for years for promoting gender stereotypes. The boy, joined by two young girls, giddily plays with Barbie's tiny handbag and mobile phone, claiming that "Moschino Barbie is so fierce". Fans have rushed to social media to laud the company for eliminating gender norms. And, not only has the advertisement been success, but the doll sold out in one day!
What's trending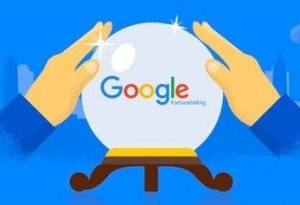 Google excited us all this week with the promise of its new site Google Fortune telling, with the ability to tell our futures, or so we thought. When searching the depths of our souls to find the answer to life, the Universe and everything else, we came to the realisation that of course there's no way to predict the future! This is in fact a fake site, not backed by Google, but created to tell the plight of Syrian refugees. The site asks people to donate time, money or love and spread the word. Google has shown its support previously by launching a 'Crisis Info Hub' in October aimed at helping Syrian refugees.
One to watch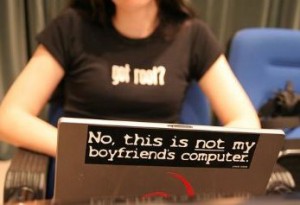 With women in a minority at only 30 per cent of the US technology workforce, it's a notoriously challenging industry to enter as a woman. This week we heard Harriet Minter, Head of Women in Leadership at The Guardian and Elizabeth Eastaugh, Head of Technology at Expedia discuss the burning issues at a Girls in Tech event. Both panelists agreed that choosing a diverse company to work for is a good move for women in tech, and that men will play an essential role in promoting a more diverse workforce for the future good of the industry. In the fast-paced world of PR, Elizabeth's advice to 'get your day job down to four hours and then do the job above you' resonated with us!
What we've been up to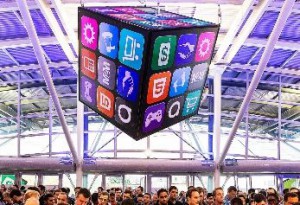 On Wednesday, we attended Apps World at London's ExCeL. A key event in the app industry's calendar, App World provides the latest insight into app trends and future innovation, with a key focus on IoT, DevOps, Android Auto… and more. Panel speakers ranged from Capital One's CMO, Amy Lenander, to the Gadget Show's 'techspert' Jason Bradbury. Being one of the largest global app events, it's an opportunity for developers to showcase the best of their apps – from design to UX, and exhibitors ranged from single-person start-ups to huge multinationals like Google, Unilever and Capital One. We learnt a lot, met some incredible people and aspiring companies – we'll definitely be back again next year.