Yesterday, two of our theatre lovers Lily and Caroline fought the January blues by going to "Guys and Dolls" at The Savoy. Here's what they thought:
Nothing better than a great old-school Broadway musical to start the week!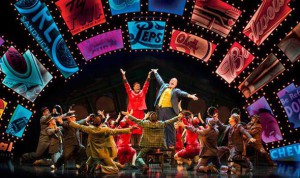 For those who've never heard of Guys and Dolls, it is the story Nathan Detroit, a dodgy footloose gambler, and his fiancée of 14 years, Miss Adelaide, a colourful and slightly naïve night club singer.
Their life is turned up-side down when Nathan makes a bet with a legend of gambling, Sky Masterson – $1,000 that Sky cannot take the Salvation Army's icy doll Sarah Brown for a dinner in Havana, Cuba. What happens next? You'll have to go along to find out!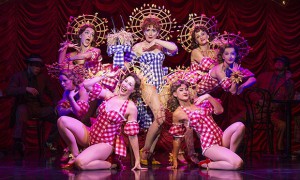 Based on the book from Damon Runyon, The Idyll of Miss Sarah Brown, and adapted by Abe Burrows and Jo Swerling, this show is a classic and has already enjoyed many revivals.
We highly recommend it – and thanks Rich H for the unexpected last minute tickets, it made our day!