We're about a month away from one of the biggest events in the tech calendar – Mobile World Congress (MWC).
If you don't already know why and how mobile is so important to the world today, let's quickly recap.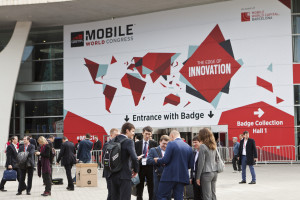 According to Forrester, by the end of next year, 4.8 billion people globally will use a mobile phone. Smartphone subscribers will represent 46 per cent of the global population. While the technology is fascinating, it's the benefits of mobile which have snared people across the globe. Conscious connectivity – the ability to talk to friends and family whenever and wherever; purchase what we want when we want; or catch up on our favourite programmes and social channels – has us hooked.
Econsultancy predicts that during 2016 we'll be privy to even more on mobile. This includes immersive experiences via our mobile devices, as headline-grabbing apps focus on virtual and augmented reality. The combination of the two, along with constantly improving bandwidth, should finally come of age. But with more apps and greater connectivity, security starts to be more of an issue. As we connect to more items in the home and outside of it, consumers will need to think about more than conventional locks. For many, the next year will command further investment in learning about security.
So, we can see that mobile is a really exciting space to monitor. MWC is sure to pile on the announcements, as the world's biggest mobile-focused event. It can be a huge endeavour. Therefore, we usually start planning for the February/March event as early as September the previous year. We've had a lot of good times at MWC, having attended for around a decade now. There's a hell of a lot to consider if you want to go. We'll post some more in-depth thoughts over the next few weeks, but here are some highlights.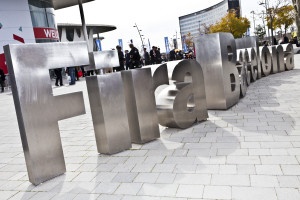 We've done a bit of everything with clients at MWC. From launching products, talking corporate strategy to networking and influencing customers. That's just for starters. We regularly work with partners from across the globe, often co-ordinating 20-30 agencies to deliver outstanding results for our clients, no matter the territory. Then at the other end of the scale, we devise programmes of intimate one-to-one executive meetings, helping to land those big corporate hits.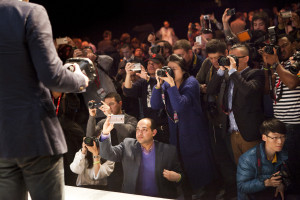 Over the years we've had more than 2,600 journalists attend our clients' press conferences. Ranging from the epic global launches designed to bring the world's media to a standstill, to more intimate and bespoke experiences – we've done it all. Our team is well versed in every aspect, from media training for speakers, working with events agencies to pull off visually stunning surroundings, through to ensuring it's quick and easy for journalists to get their news stories online as quickly as possible.
MWC week is incredibly competitive and you can't guarantee all of your messages will land when media have one eye on their next appointment. That's why we've hosted so many pre-briefings over the years (our record is 400 in one year), giving journalists key information to build their stories ahead of the big launch. We're experts in crafting product and corporate messages and finding the right way to deliver them. It's an approach which has helped us to secure coverage across a wide range of press, including the BBC, WIRED, Bloomberg, ShortList, T3, Stuff, Tech Radar, Grazia, Mobile World Live, Telecoms.com, and many more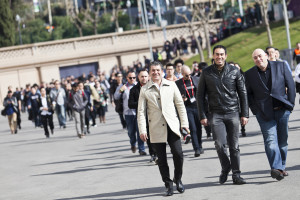 Journalists from all over the world descend on MWC, and whether you have a massive stand or a smaller booth, there's a lot of walking traffic and organisation to be done. Are your demo staff properly briefed? Do you have spokespeople available and a quiet space to chat? Can you manage the constant chopping and changing when a journalist is running late? We've hosted over 1,000 briefings at MWC, we know how to get people in and out without them missing a beat. And they always appreciate that we help them get to their next meeting on time!
Mobile World Commerce takes place in Barcelona from 22nd to 25th February 2016. Expect to hear more from us over the coming weeks.