WWT
Giving WWT the Edge in telecommunications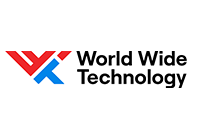 The brief
To establish World Wide Technology as an authority in the Edge computing space, and to position itself as a partner for service providers looking to provide Edge capability to their customers.
WWT is known and trusted in the IT industry as a system integrator capable of complex deployments at scale. It wanted to capitalise on the emerging opportunities presented by new connectivity technologies, and specifically, Edge computing – a foundational technology for 5G, and an area of deep expertise for its partners (Dell and Intel, among others).
The approach
Nelson Bostock consulted on a piece of research of enterprise decision makers in businesses with revenue of greater than $1bn in the UK, US, Japan and Germany. They were asked about the drivers and barriers to adoption of Edge, the key use cases, and who they considered to be the natural partners for the deployment of the technology. Through this research, conducted by Analysys Mason, we established the scale of Edge investment, the sectors most likely to benefit from the technology and the steps that telecommunications providers needed to take to sell it to their customers.
These findings formed the basis of a report, The Edge Disconnect, which was the cornerstone of an integrated campaign spanning PR, a media partnership and lead gen activity across social and display advertising. In addition to the report, we created a series of supporting assets, including a downloadable strategy guide, ad units, a landing page, three podcasts and a series of blogs and LinkedIn Pulse posts.
Over two years after campaign launch, The Edge Disconnect is still being promoted and continues to gather leads for WWT's US marketing team.