Culture
Nelson Bostock is an agency where people and ideas thrive. Our team of Winning Minds are what make Nelson Bostock special. We are passionate about living our shared values; in every environment, decision and interaction. They're at the heart of making us who we are.
We own our careers, agency and goals. Together this passion and purpose is unbeatable.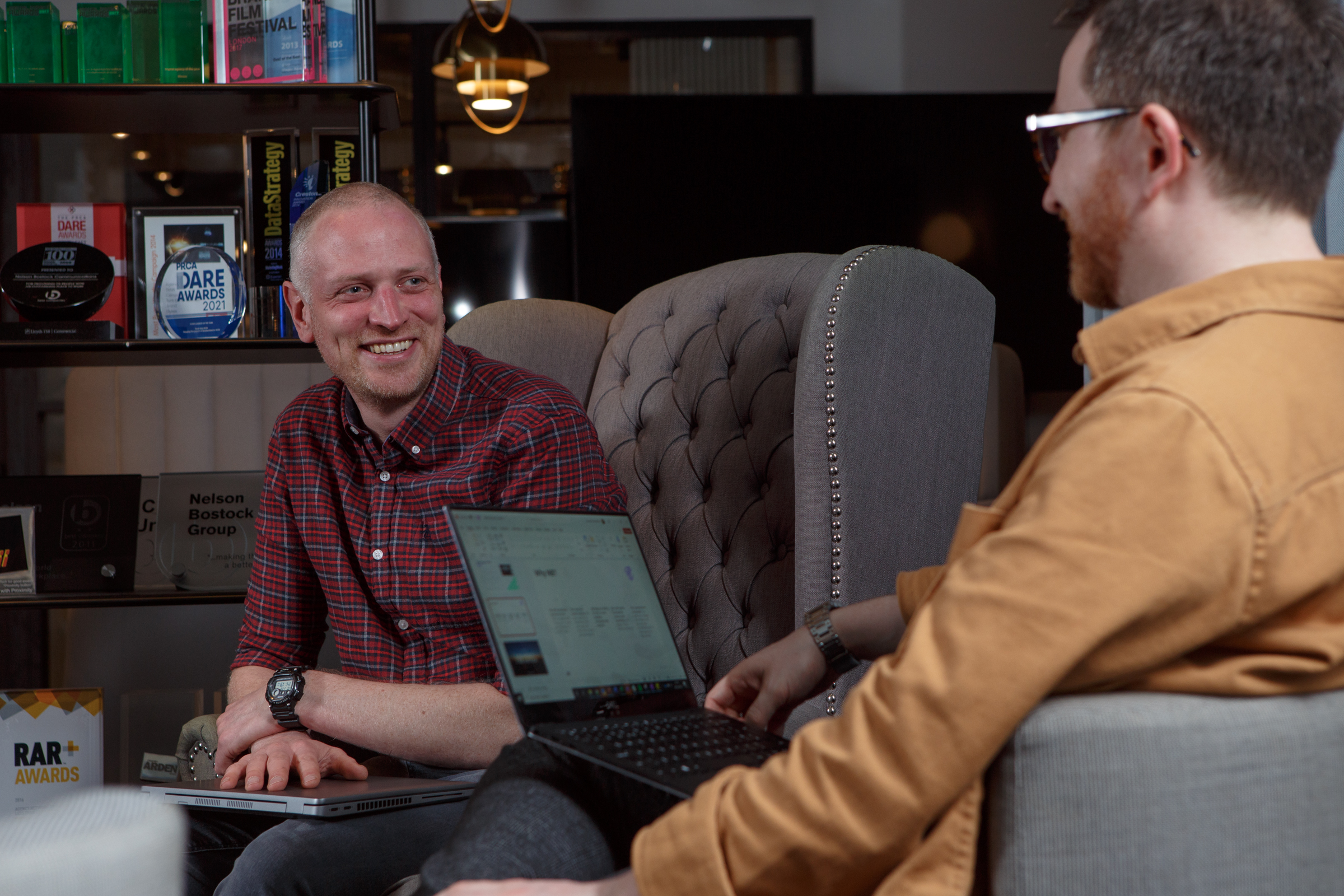 Our values
BOLD
We are fearless; leading with curiosity in the pursuit of fresh perspectives and innovation in our work.
REAL
We empower people to be their best and authentic selves, based on a foundation of honesty, trust and accountability.
OPEN
We are collaborative and supportive, building close partnerships through inclusivity and respect.
GIVE A DAMN
We fiercely care about each-other, our clients and the work we put into the world. Our passion propels us to greatness.
What do you enjoy the most?
"The incredibly supportive, inclusive culture. The way that the board care about each and every individual – their mental wellbeing and their professional development – is admirable."
Our wellbeing initiative
We take mental health and mental wellbeing very seriously and strive to provide an environment where our team feels supported and able to thrive. Our wellbeing initiative – Life Time – is ever-evolving to help support all at Nelson Bostock and is focused around the five key areas:
Give – your time, your words, your presence
Connect – talk & listen, be there, feel connected
Be Active – do what you can, enjoy what you do, move your mood
Keep Learning – embrace new experiences, see opportunities, 
surprise yourself
Take Notice – be aware of yourself and what is happening around you
Our diversity
and inclusion promise
At Nelson Bostock our commitment to D&I goes beyond statements, black squares and performative allyship. We are committed to making meaningful change, in how we recruit, include and celebrate those from underrepresented backgrounds. We see diversity not only as a strength but as an essential key to success in our industry.
Our latest D&I activities

The Age of Activism – can we keep up?

In honour of Black History Month, we hosted an online panel discussion around the so-called 'trend' of activism. We invited four speakers to share their experience and opinions on how individuals and businesses can – and should – commit to drive authentic change both in the workplace and at a personal level.
Talent
days
Our annual Talent Day is open to school-leavers, graduates, or individuals looking for a career change. The workshop gives participants the chance to learn more about the work we do, meet other like-minded people, and share their thoughts and passions with the team. Successful candidates are then offered the chance to join the Nelson Bostock team.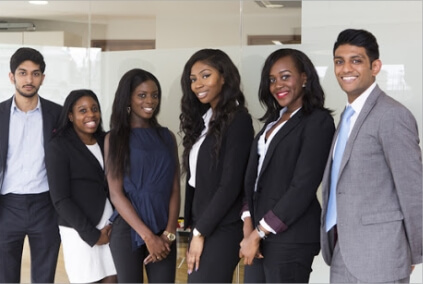 About the Taylor Bennett Foundation
Nelson Bostock partners with the Taylor Bennett Foundation – a fantastic initiative to support black, Asian and minority ethnic (BAME) graduates into PR & communications. Working in partnership, we run graduate and training programmes designed to support learning and break down barriers to entry – so that we can support the brightest and best talent as they enter our industry.
Our benefits
We care about our people. That's why we offer an extensive package of benefits to help you maintain 
a better, balanced and brilliant life – at work and in the outside world.
Summer 4@4
During summer months (July-Sept), you can finish at 4pm one day a week, to get away early and enjoy the sunshine. You can do this on four occasions.
Health Assured
Your health and well-being matter to us. To help support your mental well-being we have a confidential 24-hour helpline.
Birthday Day
An extra day to be taken on or around your birthday
Maternity/Paternity
We offer a very impressive maternity/paternity package
Talent Academy
A formal training program is in place to help employees develop their career and personal development plans
Christmas Break
Our office closes between Christmas eve and the first working day in January
Volunteering Day
Take a day out of the office to help support a charity or community project
NOW
We know how stressful PR can be – so when you log off, you can put your feet up and enjoy NOW for free with a monthly Entertainment Pass
Health Insurance
Have peace of mind when it comes to your health and protect yourself with our corporate health insurance (available after two years' service)