We're not immune to a sweet treat here at Nelson Bostock towers. So, we sent our biggest Crème Egg fan, Sara, to sample the newest café on the block. Here are her thoughts:
The festive period seems like a distant memory. Dry January and weight loss resolutions are in full swing. So what better remedy to beat the blues than a visit to London's newest pop-up café? Cadburys' Crème de la Crème Egg Café opened today to an egg-spectant audience but does it live up to egg-spectations?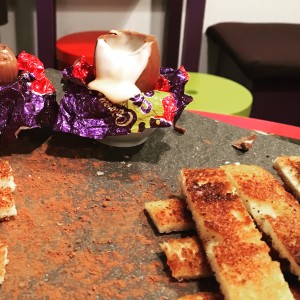 Lately, conversations have centred on the less than well-received recipe change. This alteration triggered one of the nation's favourite Easter treats become a shell of its former self. The change was no yolk. However, American owners Mondelez claim the move from the traditional Dairy Milk chocolate shell, to a standard cocoa mix, was based on consumer research. But this leads us to an important question – was the opening of the latest novelty café a carefully planned PR stunt or a convenient coincidence?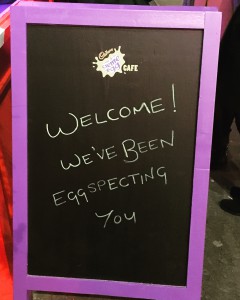 Word has it that the preparations have been underway for some time, long before the change in recipe even happened. Let's take a moment to think of our fellow PR colleagues at Golin. They've had to persuade numerous journalists that this was not an attempt to combat the negative feedback.
But let's move away from the motive and instead take a look at what visitors to the café can expect!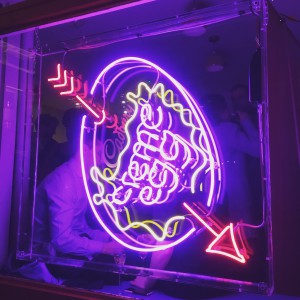 The first floor features Crème egg memorabilia and serves Crème egg toasties, Crème egg and soldiers and Crème egg traybake. It even serves Crème egg and Strawberries. I was lucky enough to try the former two delicacies which I can only describe as a warm, gooey, buttery hug and a slightly sicklier version of Nutella on toast. All dishes cost £4 and come with a cup of tea or coffee.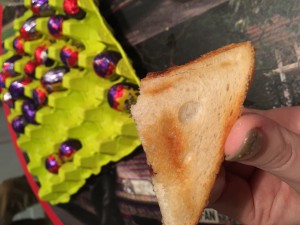 And to burn off the 473 calories (that's just for the toastie), the top floor is a dedicated ball pool complete with "goo's and don'ts". While no heavy petting or chicken feeding is allowed, this is still a super fun way to spend a night with friends.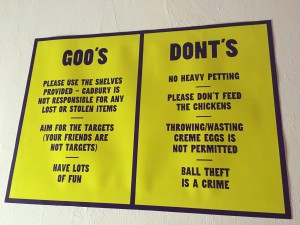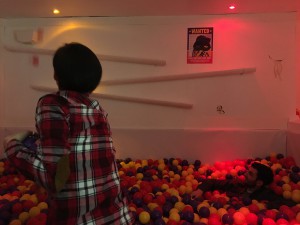 The café, located on Greek Street, is built over three floors and open for seven weeks. When tickets went on sale on Tuesday, they sold out immediately, however, a limited number of standby seats will be available. Even if you can't get in the door, takeaway toasties are available.
If you can't wait to sink your teeth into the oozy goodness of a Crème egg confectionary marvel, the café is located at 26 Greek Street, Soho, W1D 5DE. January 22–March 6.  Fridays 5–9 pm, Saturdays and Sundays from 2–6 pm.
The Prince's Trust will receive all donations.