GoCardless
GoCardless: launching a consumer influencer campaign for a B2B fintech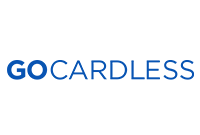 The brief
Goal: Be the leading voice on late payments
Work: 'Late payments' is an ongoing problem for British SMEs and an area with which GoCardless wants to be associated. We wanted to do something bold that could create a human-interest story and could reach new and relevant audiences. Nelson Bostock helped GoCardless launch its first-ever consumer campaign with an influencer…and "Awkward Money" was born.
We brought the issue to light with a suite of assets:
Research: to gain new insights into the emotional side of late payments
Influencer: to amplify our reach to new audiences in consumer media and social
Real life SME stories: to normalise the issue and bring the research to life
To add authenticity to the campaign and meet our objective of reaching new consumer media and social audiences, we partnered with Emma Gannon.