This October, NB took a break from driving PR and social for the hottest tech brands to step outside and give back to the local community.
The team travelled to Wormwood Scrubs to support the charity organisation Groundworks and improve the habitats of the many animals living in the open space while being able to reconnect with colleagues and boost our mental well-being in the open air. This day out was part of NB's wider 'Lifetime Programme', focusing on improving physical and mental well-being for all our staff as a priority through a range of benefits and activities across the year.
Wormwood Scrubs is home to birds, squirrels and our newly beloved choice of animal (which we've learned a lot about recently) – the common lizard.
Sadly, the lizards were in hiding for both days as we scythed, chopped and raked a significant amount of scrub from the grassy area – enabling the meadow to thrive!
In one day alone NB's first team cut and collected around 3500 sq metres! Both teams smashed the day, but we heard group two led the way – not that we're competitive or anything!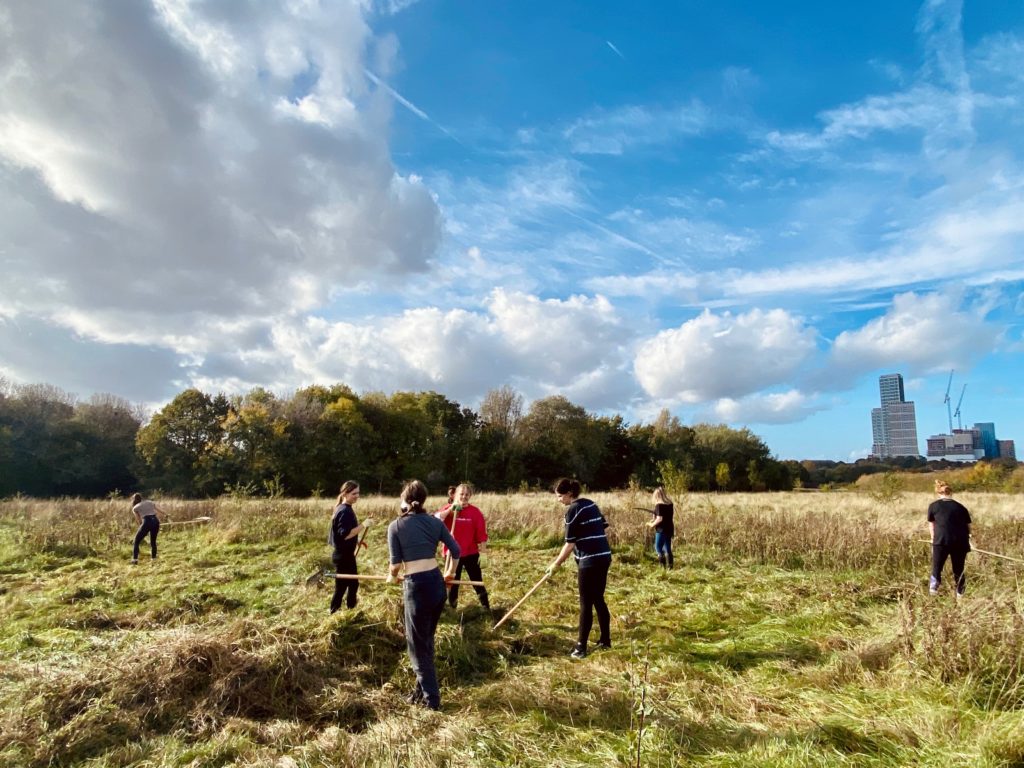 Senior Content Manager Katy Ryder said: "It was great to spend the day volunteering in west London's Wormwood Scrubs with Groundwork and an expert ecologist. Wormwood Scrubs' tagline is 'more wild than tame' and I feel fortunate to have played a tiny part in protecting London's wild side with this brilliant bunch!"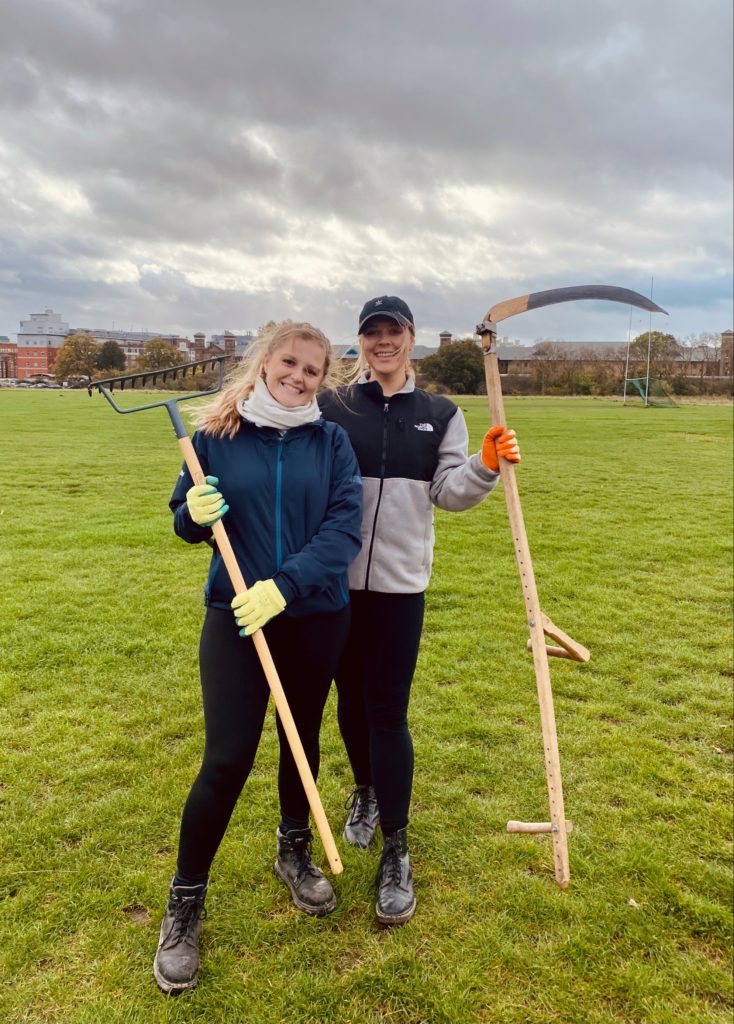 All our work was done to encourage more wildflower cover that provides food and habitat for pollinators including butterflies and safeguard the habitats of smaller animals. Wormwood Scrubs is one of the few lizard breeding populations this close to central London!
Beth Anderson, Account Manager at Nelson Bostock, added: "I have found that Nelson Bostock understands the importance of looking at different ways to boost team togetherness and mental health within the workplace, and volunteering with Groundworks was a perfect example of this. Being put into a completely different environment in the outdoors, with all your teammates and working together to contribute towards a positive impact on a local community was an amazingly rewarding feeling and really helped to boost my mental wellbeing!"
Massive thanks and kudos to the team at Groundwork for arranging such a rewarding experience, we'll be back soon.